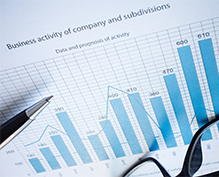 Quarterly Results
Q4 2018
Q4 18 results released, earnings call on 21 February 2018, contact IR to dial-in
Microsoft collaborates with Telecom Egypt to announce its first cloud network in Egypt
27 February 2019
During MWC Barcelona 2019, Microsoft Corp. and Telecom Egypt announced their collaboration to extend Microsoft's cloud network to Egypt. Telecom Egypt will provide low-latency connectivity into and across Egypt to help enhance performance and increase reliability for customers of Microsoft services.
Telecom Egypt and Nokia sign MoU to introduce 5G network and test use cases
27 February 2019
Telecom Egypt and Nokia sign Memorandum of Understanding to introduce 5G network and test use cases. Under this MoU, collaboration between the two sides will focus on 5G deployment as well as the evaluation of appropriate use cases of the 5G technology in the Egyptian market.
About Us
Telecom Egypt is the first total telecom operator in Egypt providing all telecom services to its customers including fixed and mobile voice and data services. Telecom Egypt has a long history serving Egyptian customers for over 160 years maintaining a leadership position in the Egyptian telecom market by offering the most advanced technology, reliable infrastructure solutions and the widest network of submarine cables. The company also owns a 45% stake in Vodafone Egypt.