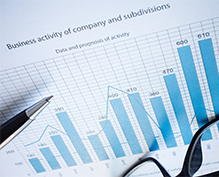 Quarterly Results
Latest results: Q3 2017
Telecom Egypt announced its Q3 2017 results ended 30 September 2017.
Investor Relations adapting the "WE" approach by launching a new portal
22 January 2018
Telecom Egypt (Ticker: ETEL.CA; TEEG.LN) announces today the revamping of the Investor Relation website. The aim of new Investor Relations Portal today is to offer a new experience to the investor and analyst community that matches our new brand values of being closer to our customers. Our new brand "WE" launched in September with the debut of mobile services puts our customers first across all platforms and services.
Telecom Egypt and Orange Egypt sign Final Settlement Agreement Ending Legal Disputes
22 November 2017
Telecom Egypt (Ticker: ETEL.CA; TEEG.LN) and Orange Egypt announce that they have reached a final settlement agreement of the ongoing disputes between both companies. The settlement agreement was signed today.
About Us
Telecom Egypt started its operations in 1854 with the 1st telegraph line in Egypt. TE maintains market leadership in the fixed data market. The year 2017 marks a major milestone as TE launches mobile under the new retail brand "WE" becoming the 1st fully integrated operator in Egypt providing fixed and mobile voice and data services. TE also provides wholesale services including bandwidth capacity leasing plus national and international interconnection. The company owns 45% in Vodafone Egypt.