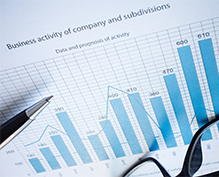 Quarterly Results
Q2 2018
Q2 18 results released followed by an earnings call, contact IR to dial-in
Telecom Egypt signs agreement with Bharti Airtel for global submarine cable systems
02 October 2018
Telecom Egypt announces that it has signed an agreement with Bharti Airtel "Airtel" to formalize its strategic partnership announced on 6 August 2018. The agreement grants Airtel IRUs (Indefeasible Right of Use) on Middle East North Africa Submarine Cable "MENA Cable" and TE North Cable Systems. Additionally, Airtel will take large capacities on a long-term basis on two new cable systems (SMW5 & AAE1).
Telecom Egypt's BoD approves the acquisition of 50% of Egyptian International Submarine Cable Co.
23 September 2018
Telecom Egypt announces that its board of directors has approved the acquisition of 50% of its subsidiary Egyptian International Submarine Cable Company "EISCC" at a value of USD 15mn. On 17 September 2018, Telecom Egypt had announced that EISCC had completed the acquisition of Middle East and North Africa Submarine Cable "MENA Cable"
About Us
Telecom Egypt is the first total telecom operator in Egypt providing all telecom services to its customers including fixed and mobile voice and data services. Telecom Egypt has a long history serving Egyptian customers for over 160 years maintaining a leadership position in the Egyptian telecom market by offering the most advanced technology, reliable infrastructure solutions and the widest network of submarine cables. The company also owns a 45% stake in Vodafone Egypt.