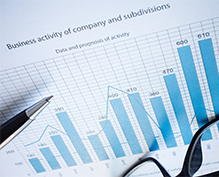 Quarterly Results
Latest Results: Q1 2018
The results were released on 10 May 2018. For details on the earnings call, contact the IR team.
Telecom Egypt and Liquid Telecom announce MoU signing to enable completion of the first fibre network from Cape to Cairo
14 July 2018
Leading pan-African telecoms group, Liquid Telecom, and Telecom Egypt, Egypt's first integrated telecom operator, announced today at the 2018 Annual Meetings of the African Export-Import Bank (Afreximbank) the signing of a Memorandum of Understanding (MoU) that will enable Liquid Telecom to shortly complete Africa's terrestrial fibre network stretching all the way from Cape Town to Cairo.
Telecom Egypt ranked among the top 5 leading corporates for Investor Relations in Egypt
09 July 2018
The Middle East Investor Relations Association (MEIRA) in partnership with Extel, has announced the nomination of Telecom Egypt in two categories in the 2018 Middle East Investor Relations Awards.
About Us
Telecom Egypt is the first total telecom operator in Egypt providing all telecom services to its customers including fixed and mobile voice and data services. Telecom Egypt has a long history serving Egyptian customers for over 160 years maintaining a leadership position in the Egyptian telecom market by offering the most advanced technology, reliable infrastructure solutions and the widest network of submarine cables. The company also owns a 45% stake in Vodafone Egypt.