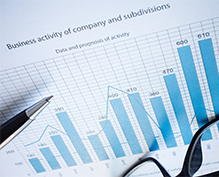 Quarterly Results
Q4 2018
Q4 18 results released, earnings call on 21 February 2018, contact IR to dial-in
Telecom Egypt's BOD appointed for the next term of three years
27 March 2019
Telecom Egypt's Ordinary General Assembly held today appointed its board of directors for a new term of three years.
Reactivation of the voluntary early retirement program
24 March 2019
Telecom Egypt announces that its Board of Directors approved in its meeting today to proceed with a voluntary early retirement program to its employees. The program is one of the largest cost saving initiatives proposed by the management targeting 2000 employees in 2019.
About Us
Telecom Egypt is the first total telecom operator in Egypt providing all telecom services to its customers including fixed and mobile voice and data services. Telecom Egypt has a long history serving Egyptian customers for over 160 years maintaining a leadership position in the Egyptian telecom market by offering the most advanced technology, reliable infrastructure solutions and the widest network of submarine cables. The company also owns a 45% stake in Vodafone Egypt.