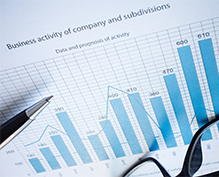 Quarterly Results
Q1 2019
Q1 19 results released, earnings call on 14 May 2019, contact IR to dial-in
Telecom Egypt and Etisalat Misr sign four agreements to provide virtual fixed voice and bitstream services
14 July 2019
Given the successful partnership between the two companies, Telecom Egypt and Etisalat Misr signed four agreements to maximize their customers' interest and provide them with the best services available in the Egyptian market.
Telecom Egypt and Banque Misr announce partnership to launch WE mobile wallet
04 July 2019
Telecom Egypt and Banque Misr signed an agreement today in preparation of the launch of WE mobile wallet. The service is designed to enable customers to safely and securely send, receive and store money using a smartphone application.
About Us
Telecom Egypt is the first total telecom operator in Egypt providing all telecom services to its customers including fixed and mobile voice and data services. Telecom Egypt has a long history serving Egyptian customers for over 160 years maintaining a leadership position in the Egyptian telecom market by offering the most advanced technology, reliable infrastructure solutions and the widest network of submarine cables. The company also owns a 45% stake in Vodafone Egypt.