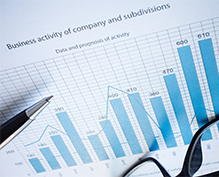 Quarterly Results
Latest Results: Q1 2018
The results were released on 10 May 2018. For details on the earnings call, contact the IR team.
Telecom Egypt obtains US$200 million long-term financing with Chinese financial institutions facilitated by Huawei
30 May 2018
Telecom Egypt and Huawei announced the signing of a US$200 million long-term financing with Chinese financial institutions including the Bank of China and China Export & Credit Insurance Corporation (Sinosure). Huawei facilitated providing competitive financing conditions to Telecom Egypt to finance the roll-out of the 4G network and the deployment of transmission and core networks
Signature of SPA for the acquisition of MENA Cable
21 May 2018
Telecom Egypt announces that its 50% owned subsidiary, Egyptian International Submarine Cables Company (EISCC), has executed a Sale and Purchase Agreement with Orascom Telecom Media and Technology Holding S.A.E ("OTMT) for the purchase of OTMT's shareholding of its subsidiary Middle East and North Africa Submarine Cable ("MENA")
About Us
Telecom Egypt is the first total telecom operator in Egypt providing all telecom services to its customers including fixed and mobile voice and data services. Telecom Egypt has a long history serving Egyptian customers for over 160 years maintaining a leadership position in the Egyptian telecom market by offering the most advanced technology, reliable infrastructure solutions and the widest network of submarine cables. The company also owns a 45% stake in Vodafone Egypt.