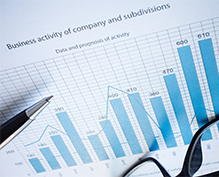 Quarterly Results
Q2 2020
Q2 20 results released, earnings call on 13 August 2020 , contact IR to dial-in
Telecom Egypt is building Egypt's largest international data center
25 October 2020
Telecom Egypt, Egypt's first integrated telecom operator and one of the largest subsea cables operators in the region, announces that it is building Egypt's largest international data center facility.
Telecom Egypt submits offer to the NTRA for additional spectrum
19 September 2020
Telecom Egypt announces that it has submitted a financial and technical offer to the National Telecom Regulatory Authority (NTRA) to apply for additional spectrum. The spectrum will be in the 2600MHz band utilizing TDD technology and with a right of use of 10 years.
About Us
Telecom Egypt is the first total telecom operator in Egypt providing all telecom services to its customers including fixed and mobile voice and data services. Telecom Egypt has a long history serving Egyptian customers for over 160 years maintaining a leadership position in the Egyptian telecom market by offering the most advanced technology, reliable infrastructure solutions and the widest network of submarine cables. The company also owns a 45% stake in Vodafone Egypt.