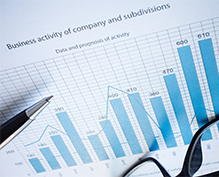 Quarterly Results
Q2 2018
Q2 18 results released followed by an earnings call, contact IR to dial-in
Telecom Egypt concludes the acquisition of Middle East and North Africa Submarine Cable "MENA"
17 September 2018
Telecom Egypt (Ticker: ETEL.CA; TEEG.LN) announces the conclusion of the acquisition of Middle East and North Africa Submarine Cable ("MENA Cable") from Orascom Investment Holding "OIH" through its subsidiary Egyptian International Submarine Cable Company "EISCC". As previously announced, the total enterprise value of MENA Cable is USD 90mn of which USD 40mn represents the equity value of MENA Cable and the remainder its outstanding debt.
Q2 2018 results: Strong operational performance indicating the success of our long-term investment strategy
14 August 2018
Telecom Egypt today announces its Q2 2018 results ending 30 June 2018.
About Us
Telecom Egypt is the first total telecom operator in Egypt providing all telecom services to its customers including fixed and mobile voice and data services. Telecom Egypt has a long history serving Egyptian customers for over 160 years maintaining a leadership position in the Egyptian telecom market by offering the most advanced technology, reliable infrastructure solutions and the widest network of submarine cables. The company also owns a 45% stake in Vodafone Egypt.