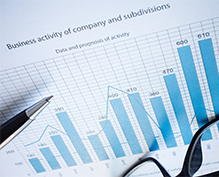 Quarterly Results
Notice of Results: Q4 2018
Q4 18 results will be released on 21 Feb. 2019 followed by an earnings call, contact IR to dial-in
Telecom Egypt signs agreement with Orange Data to provide high-speed bitstream services
12 February 2019
Telecom Egypt and Orange Data announce the signing of a new agreement on bitstream access services enabling Orange Data as the first operator to sign this agreement to provide its customers with higher speed internet services.
Telecom Egypt announces a change in its BoD
31 January 2019
The government of Egypt, being Telecom Egypt's major shareholder with an ownership of 80%, has announced changing some of its representatives in Telecom Egypt's Board of Directors by a decree from the Egyptian Prime Minister with immediate effect and for the remaining period of Board of Directors. The Board of Directors held a meeting today and appointed Eng. Adel Hamed as the new Managing Director and Chief Executive Officer.
About Us
Telecom Egypt is the first total telecom operator in Egypt providing all telecom services to its customers including fixed and mobile voice and data services. Telecom Egypt has a long history serving Egyptian customers for over 160 years maintaining a leadership position in the Egyptian telecom market by offering the most advanced technology, reliable infrastructure solutions and the widest network of submarine cables. The company also owns a 45% stake in Vodafone Egypt.