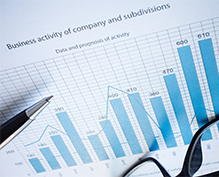 Quarterly Results
Q1 2019
Q1 19 results released, earnings call on 14 May 2019, contact IR to dial-in
Q1 2019 results: Starting the year with a robust performance
14 May 2019
Telecom Egypt today announces its Q1 2019 results ending 31 March 2019.
Telecom Egypt signs LoI offering PEACE redundancy in exchange for competitive pricing on fibre optic cables
27 April 2019
Telecom Egypt signed a binding letter of intent (LoI) with Pakistan & East Africa Connecting Europe (PEACE) Cable International Network Co. and its affiliate HENGTONG OPTIC-ELECTRIC, the Chinese technology and industrial giant, enriching the partnership between PEACE and Telecom Egypt further and extending it to other service lines.
About Us
Telecom Egypt is the first total telecom operator in Egypt providing all telecom services to its customers including fixed and mobile voice and data services. Telecom Egypt has a long history serving Egyptian customers for over 160 years maintaining a leadership position in the Egyptian telecom market by offering the most advanced technology, reliable infrastructure solutions and the widest network of submarine cables. The company also owns a 45% stake in Vodafone Egypt.