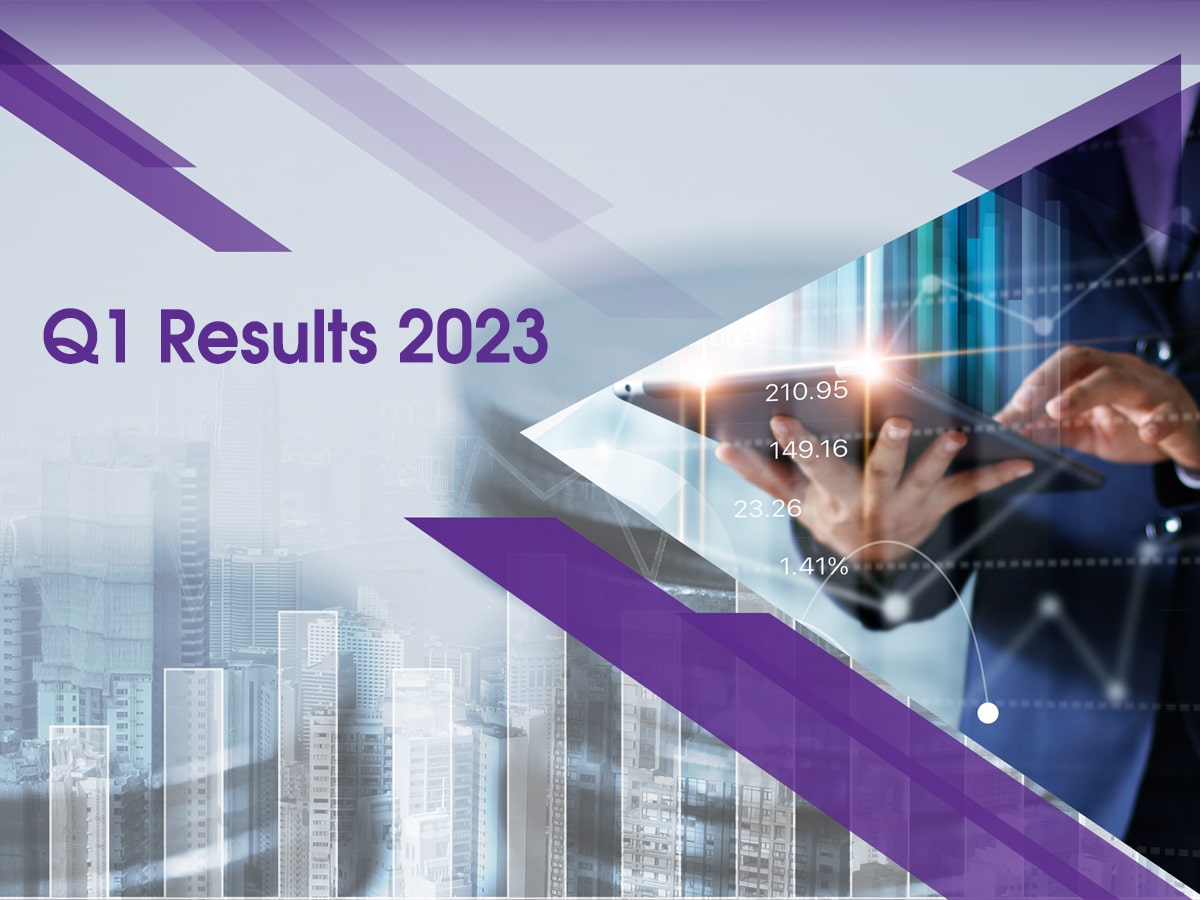 Q1 2023 results: Telecom Egypt starts the year on a high note
30 May 2023
Q1 2023 key highlights
Consolidated revenue grew 48% YoY to reach EGP 14bn, thanks to the growth witnessed across the board, especially wholesale units, which constituted 70% of the total growth, backed by 86% higher infrastructure revenues YoY and growing USD-denominated revenue streams.

Customer base expanded across the board, with fixed voice and broadband growing 5% and 7% YoY, respectively, while mobile customers increased by 22% YoY to reach 12.4mn.

EBITDA climbed 72% YoY, recording EGP 6.1bn and reflecting a robust margin of 44%, mainly driven by high-margin revenues.

Adjusted operating profit jumped 101% YoY based on strong operational performance, offsetting the 31% higher D&A costs YoY.

Excluding non-operating one-offs, net profit spiked up 144% YoY reaching EGP 4.1bn, in light of healthy margins and increased investment income--together overshadowing the higher D&A and finance costs.

FCF landed at EGP 0.6bn, excluding the last tranche of the new spectrum, it reaches EGP 2.6bn, implying a FCF/EBITDA ratio of 43%.

In-service capex landed at EGP 1.3bn (representing 9% of revenues), while cash capex reached EGP 6.1bn, recording a 43% cash capex to sales ratio. Excluding the spectrum payment, the latter ratio reaches 28%.

Net debt/EBITDA on annualized basis recorded 1.2x vs. 1.4x in FY 2022 despite the inflated gross debt of +34% QoQ resulting from the revaluation of our hard currency obligations.
Mohamed Nasr, Managing Director and Chief Executive Officer, commented:
"It gives me great pleasure to assume my new role at Telecom Egypt, particularly by starting the year on a high note with such an impressive quarter to comment on. Inspired by our dedication to become the leading ICT provider, our Q1 2023 results reflect the company's significant strengths and ability to capitalize on its diversified portfolio of assets and strategic location. Telecom Egypt continues to show momentum across both the operational and financial fronts. Top line witnessed a 48% hike YoY, while EBITDA shot up to reach 72% YoY. Data continued to be the main driver of retail revenue growth; meanwhile, the wholesale boom witnessed during the quarter is attributed to both higher volume sales and foreign currency appreciation. The overall growth across the board resulted in spikes in both the organic operating profit and net profit of 101% and 144% YoY, respectively. FCF came in at EGP 0.6bn, thanks to our growing operating cash flow of 63% YoY; excluding the last payment of the new spectrum, FCF reaches EGP 2.6bn. Despite the inflated gross debt due to foreign currency appreciation, we managed to reduce our annualized net debt/EBITDA to 1.2x vs. 1.4x in FY 2022, while maintaining our hard currency debt at an almost constant level QoQ.
We continue executing our strategy and we remain committed to expanding and diversifying our service offerings, growing our customer base, enhancing customer experience, as well as a compelling financial model to all our stakeholders, I'm certain we will reach even greater heights. I aim to fully leverage the team's dedicated effort to continue forging ahead with our ambitious goals and strong execution to create lasting value, while setting the pace and growing the company's position as the leading integrated telecom operator, now and well into the future."