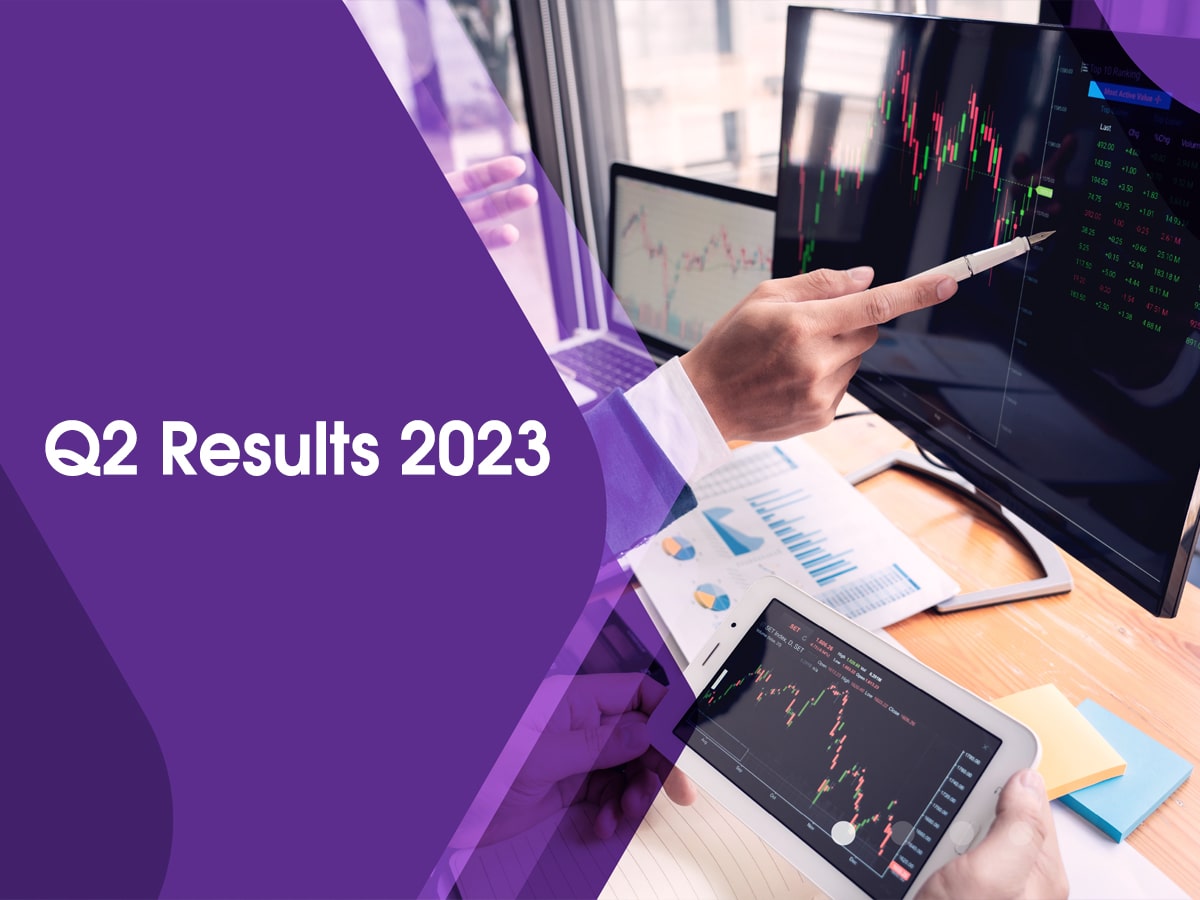 Q2 2023 results: Telecom Egypt records impressive interim results
14 August 2023
H1 2023 key highlights
Consolidated revenue grew 38% YoY, landing at EGP 28.1bn fueled by the 75% YoY hike in wholesale revenue, constituting 71% of top line growth, followed by strong retail performance.
Customer base increased across the board with fixed voice and broadband growing 5% and 8% YoY, respectively, while mobile customers increased by 7% YoY to reach 12.6mn.
EBITDA reached EGP 12bn, surging 48% YoY and recording a high margin of 43% on enhanced revenue mix.
Adjusted operating profit increased by 54% on strong operational performance, overshadowing the 38% higher YoY D&A costs.
Net profit amounted to EGP 6.7bn, while normalized net profit marked EGP 7.0bn, marking a profound 67% increase YoY, thanks to excellent operational results and higher investment income, which negated the surge in interest expense.
In-service CapEx amounted to EGP 4.5bn, a 55% increase YoY - comprising 16% of sales. Cash CapEx excluding license fees, reached EGP 11.2bn, representing 40% of sales.
Net debt/EBITDA on an annualized basis came flat at 1.4x vs. FY 2022 despite the 43% upside in gross debt due to foreign currency exposure revaluation.
Mohamed Nasr, Managing Director and Chief Executive Officer, commented:


"Telecom Egypt's performance in H1 2023 is a reflection of the company's exemplary business model, its strong international infrastructure footprint, the strong momentum in fixed & mobile data services, and pool of talented employees — all of which continue to show resilience against the macro-economic challenges. We continued to see impressive results from our diversified portfolio of services with total revenue landing at EGP 28bn, with the notable increment in wholesale being the main driver for this growth, followed by strong retail performance. We managed to attracted new customers across the board, a positive indicator of our efforts to maintain our competitive position. EBITDA margin came in at 43% and operating profit grew by 45% YoY, while organic net profit marked a growth of 67% YoY.
Our margins remained robust even in the face of higher costs, owing to organic operational performance thanks to further monetization of our infrastructure and cost containment efforts, which crystallised in the recently signed national roaming agreement among other initiatives. Our modified Shareholder's Agreement with Vodafone Egypt continues to reap its rewards – as we collected EGP 2.1bn dividends in July 2023, turning our FCFF into EGP 0.5bn for H1 2023. We expect additional FCFF improvements in Q3 and Q4 2023 due to the dividend collection indicated earlier and supported organically by successful operations & the collection of revenues from the new cable projects recognized in this quarter. It's worth mentioning that the company, in addition to paying its past vendor finance obligations, strategically pursued a proactive approach to secure its future CapEx requirements through upfront payments to guard against supply chain volatility and other macro challenges, putting some pressure on CapEx figures through H1 2023.Net debt/EBITDA on an annualized basis came flat vs. FY 2022 at 1.4x despite the 43% upside in gross debt due to foreign currency exposure revaluation.
My firm belief in the company's strengths and potential is unwavering; as such, I am keen to execute our plans of becoming a regional data hub while also growing all other aspects of our business. We have a great opportunity to continue leading the data market and expand our mobile business. As such, we will leave no stone unturned to continue enhancing our customer-centric strategy, seek opportunities to maximize the monetization of our infrastructure, and increase the returns for our shareholders."