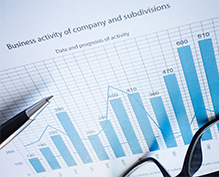 Quarterly Results
Q1 2023
Q1 2023 results released, earnings call on 30 May 2023, contact IR to dial-in
Q1 2023 results: Telecom Egypt starts the year on a high note
30 May 2023
Telecom Egypt (Ticker: ETEL.CA; TEEG.LN) today announced its reviewed Q1 2023 financial results, according to the Egyptian Accounting Standards (EAS), for the period ending 31 March 2023.
2Africa Subsea Cable Segment in Egypt Completed with Port Said Landing
10 May 2023
Within its continuous efforts to enhance its value proposition, Telecom Egypt, Egypt's first integrated telecom operator and one of the largest subsea cables operators in the region, announces the recent successful landing of the 2Africa subsea cable in Port Said. This milestone marks the second and final 2Africa landing in Egypt, coming five months after the first landing in the Red Sea city of Ras Ghareb.
About Us
Telecom Egypt is the first total telecom operator in Egypt providing all telecom services to its customers including fixed and mobile voice and data services. Telecom Egypt has a long history serving Egyptian customers for over 160 years maintaining a leadership position in the Egyptian telecom market by offering the most advanced technology, reliable infrastructure solutions and the widest network of submarine cables. The company also owns a 45% stake in Vodafone Egypt.